Coaching
Introduction
Our Head Coach
Junior Coaching
Junior Holiday Camps
Adult Coaching
Individual Coaching
Schools
Introduction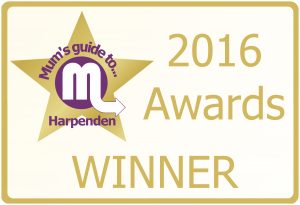 It is a privilege to be able to do something that you enjoy. What we particularly enjoy seeing as a coach is development and enjoyment. Development comes in different ways, it comes in the traditional tangible sense that the players improve their tennis skills, that allows them to rally for longer or be able to play points to a higher standard. Then there is the more subtle in seeing them develop as people learning skills that far out reach a tennis court. Learning sharper focus, to be fully engaged in what they are doing and mistake management but to name a few. Seeing these small improvements is why it is a privilege to be a coach. What really lets people achieve these stepping stones is doing these process while enjoying the journey.
Whether you are new to the game or have played for a long time we all strive to improve.
To make big strides in improving your tennis getting professional coaching is a good idea.
New shots, new tactics, better movement and improved techniques can help us all, even the best.
Employing a full-time head coach, Ben Wood, and under the direction of our
Head of Tennis Development, Nick Luckett, we offer coaching sessions of diverse nature aimed at giving all members opportunities to improve their tennis whether they be aspiring juniors or more mature players who haven't played for a while.
There is a full range of possibilities from group through to individual coaching sessions throughout the year.
Elliswick Lawn tennis club was voted runner up in "Best after school club" and "Best holiday club" in the mums guide to Harpenden 2015 awards
Our Head Coach
Our Head Coach – Ben Wood
An outstanding county player
Ben grew up in Cambridgeshire playing for the county at all age groups from sponge ball to seniors, representing the under 18 team (from the age of only 13) for five consecutive years and then the men's team. In 2005 he qualified as a level 3 coach before spending three years at Loughborough University achieving a 2.1 in Sports Technology.
Since becoming a full time tennis coach in 2008, Ben has worked at Huntingdon Tennis Club, Batchwood Tennis Academy and Letchworth Sports and Tennis Club. In this time Ben has gained vast experience across the spectrum of coaching whilst also passing his level 4 in 2011 and established himself as one of the top coaches of juniors in the country.
Ben coached top National juniors
In his 3 years at Batchwood, a centre of tennis excellence for Hertfordshire, he worked with juniors of all ages with the aim of delivering high performance. During this time he coached Emily Arbuthnott, a member of Elliswick, and helped her to achieve number one status for her age group in the UK, a remarkable achievement for both of them. He captained the girls under 14 team that won the Aegon National championships in 2011. Two juniors that he has coached have recently achieved outstanding results, one rising to number one in the UK and selected to play for Great Britain in February. Another of his current pupils recently won national grade 2 tournaments.
Although Ben has coached some very high ranking juniors he is equally happy teaching adults and juniors whether beginner or advanced of all ages, inspiring confidence and focusing on what is most important to that individual.
Coaching adults
Ben's coaching talents and playing experience also extends to adults of all ages and abilities. Whether on a "one to one" basis or in groups there is something for all levels of play. Beginners as well as experienced players will enjoy and benefit from his professional and adaptable approach to tuition.
Ben is passionate about coaching and building strong relationships and is looking forward to working with the members at Elliswick.
Junior Coaching
For full information and to book onto course please click HERE
Junior Holiday Camps
Holiday Camps can be booked online, we have two types of holiday camps you can book individual days or holidays pods which you make your own group up with friends upto 5.
Bookings made here Elliswick LTC
Adult Coaching
For full information and to book onto course please click HERE
Individual Coaching
Individual Coaching
Individual lessons are a great way to improve parts of your game that you want to improve or use the coaches experience in guiding the direction of your improvement that will have the greatest impact.
The benefit of a private lesson is that you not only get the teaching points that you can get through groups but you get more time spent on the areas that are most important specifically to you. If the teaching point does not come easily to you time will be spent on approaching the skill in using different techniques to help you learn in the most efficient way.
With Ben Wood – Level 4 – Senior Performance Coach
Lessons cost £40 an hour
Lessons can be done over 30, 60, 90 or 120 minute sessions depending on time availability.
Any questions – kindly contact Head Coach Ben Wood
Mob: 07817203230
Email: [email protected]
Schools
For full information and to book please click HERE