Coaching
Introduction
Our Head Coach
Junior Coaching
Junior Holiday Camps
Adult Coaching
Individual Coaching
Schools
Introduction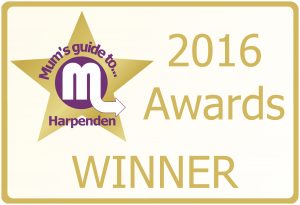 It is a privilege to be able to do something that you enjoy. What we particularly enjoy seeing as a coach is development and enjoyment. Development comes in different ways, it comes in the traditional tangible sense that the players improve their tennis skills, that allows them to rally for longer or be able to play points to a higher standard. Then there is the more subtle in seeing them develop as people learning skills that far out reach a tennis court. Learning sharper focus, to be fully engaged in what they are doing and mistake management but to name a few. Seeing these small improvements is why it is a privilege to be a coach. What really lets people achieve these stepping stones is doing these process while enjoying the journey.
Whether you are new to the game or have played for a long time we all strive to improve.
To make big strides in improving your tennis getting professional coaching is a good idea.
New shots, new tactics, better movement and improved techniques can help us all, even the best.
Employing a full-time head coach, Ben Wood, and under the direction of our
Head of Tennis Development, Nick Luckett, we offer coaching sessions of diverse nature aimed at giving all members opportunities to improve their tennis whether they be aspiring juniors or more mature players who haven't played for a while.
There is a full range of possibilities from group through to individual coaching sessions throughout the year.
Elliswick Lawn tennis club was voted runner up in "Best after school club" and "Best holiday club" in the mums guide to Harpenden 2015 awards
Our Head Coach
Our Head Coach – Ben Wood
An outstanding county player
Ben grew up in Cambridgeshire playing for the county at all age groups from sponge ball to seniors, representing the under 18 team (from the age of only 13) for five consecutive years and then the men's team. In 2005 he qualified as a level 3 coach before spending three years at Loughborough University achieving a 2.1 in Sports Technology.
Since becoming a full time tennis coach in 2008, Ben has worked at Huntingdon Tennis Club, Batchwood Tennis Academy and Letchworth Sports and Tennis Club. In this time Ben has gained vast experience across the spectrum of coaching whilst also passing his level 4 in 2011 and established himself as one of the top coaches of juniors in the country.
Ben coached top National juniors
In his 3 years at Batchwood, a centre of tennis excellence for Hertfordshire, he worked with juniors of all ages with the aim of delivering high performance. During this time he coached Emily Arbuthnott, a member of Elliswick, and helped her to achieve number one status for her age group in the UK, a remarkable achievement for both of them. He captained the girls under 14 team that won the Aegon National championships in 2011. Two juniors that he has coached have recently achieved outstanding results, one rising to number one in the UK and selected to play for Great Britain in February. Another of his current pupils recently won national grade 2 tournaments.
Although Ben has coached some very high ranking juniors he is equally happy teaching adults and juniors whether beginner or advanced of all ages, inspiring confidence and focusing on what is most important to that individual.
Coaching adults
Ben's coaching talents and playing experience also extends to adults of all ages and abilities. Whether on a "one to one" basis or in groups there is something for all levels of play. Beginners as well as experienced players will enjoy and benefit from his professional and adaptable approach to tuition.
Ben is passionate about coaching and building strong relationships and is looking forward to working with the members at Elliswick.
Junior Coaching
Bookings open 8th April

To book please select HERE
We offer different courses for different ages and abilities. We have two main aims in our coaching, the first is having fun in our sessions. The more fun and enjoyment you get from the sessions the more you want to come back and play more. The second is to use our expertise in delivering specific, high quality sessions that result in the greatest improvement in your tennis game over the shortest possible time.
We strive to be a social and fun tennis club for our junior players by creating enthusiastic, positive and safe environments.
The Summer course will commence week beginning 22nd April and run through until week beginning the 8th July, with a half term break 27th May. There is one reserve weeks (in case of bad weather) from the week beginning 15th July.
For booking onto courses there is a three strands of booking, this is to reflect on customer loyalty and being a member at Elliswick LTC.
Priority A  – Player that has attended courses for three consecutive terms and is a member.
Priority B – Player currently on the course or a non-member for three consecutive courses
Priority C – Member not on a course, in week three can take a non-members place
The table below shows when you can sign onto Spring  courses or move.
| | | | | |
| --- | --- | --- | --- | --- |
| | Week 1 18th March | Week 2 25th March | Week 3 1st April | 8th April to term starts |
| Priority A | Same course | Same course / move course | Same course / move course | Same course / move course |
| Priority B | | Same course | Same course / move course | Same course / move course |
| Priority C | | | Sign onto course / can take place of non member | Sign onto course |
| Open to all | | | | Sign onto course |
In the event that you have any questions please don't hesitate to contact our Head Coach Ben Wood.
His contact details are:    Mobile:  07817 203230
e-mail:  btb_elliswickltc@hotmail.com
Junior Holiday Camps
Holiday Camps can be booked online, please select which holiday you would like to book to see the options
If you are unsure of which group is suitable please contact Ben Wood btb_elliswickltc@hotmail.com
Adult Coaching
Adult Beginners/Tennis Express

Course run half termly inline with school terms lasting between 5-7 weeks.

To join group or waiting list for group please email Ben btb_elliswickltc@hotmail.com

Monday 10.30am-12pm

Tuesday 1pm-2.30pm 

Thursday 1pm-2.30pm

Friday 11am-12.30pm

Friday 12.30pm-2.00pm

Sessions do not run during school holidays

SUMMER TERM EVENING COURSES

Wednesday  7.30-8.30 15 weeks starting in April for £126 member, £144 non memeber

Wednesday 8.30-9.30 15 weeks starting in April for £126 member, £144 non memeber

please email Ben for more information

Any questions – kindly contact Head Coach Ben Wood

Mob: 07817203230

Email: btb_elliswickltc@hotmail.com

About Tennis Express

Starting tennis is the hardest part of the game. Brining and making friends who are also beginners can really help in the beginning of this journey.

Before you start you may worry about letting people down if you make mistakes, or find yourself getting frustrated by not hitting the ball where you would like. This can lead to your interest in tennis ending before it even gets started. This is why the environment we create is important for you to enjoy the process and not worry while we help you concentrate on the fundamentals.

There are two main reasons why tennis is difficult to start with• The technique, how you swing the racket • Perception, experience of tracking the ball

This course looks at how to fast track both these areas independently then merging them together to get you up and running as quickly as possible, so that you can play the game and enjoy it with friends and at socials.

The tennis express courses run in half term blocks through the year, if you want more information or would like to join a group please contact Ben Wood.



Intermediate Coaching

Days:

Monday 1.00pm-2.30pm Pay and Play £10 for members £11.50 non members

Wednesday 10.30am-12pm Pay and Play £10 for members £11.50 non members

This session is for players that want to progress their technique forward and are more open minded to evolving their swing. The technical advice will be based on your style of play, how often you play and what level you want to achieve. With this approach you will not hear generic teaching points but something that is applicable to you. All shots will be covered over a course of time with decision-making, tactics and positioning covered in these groups as well.

Structure of the session will be 1hour coaching, working on the most important areas to improve your game using a combination of drills, point scenarios and conditioned points. Followed by 1/2 hour of match play with guidance on positioning and tactics and a chance to put what you have learnt into practice, while having a coach close by to help reinforce the skills learnt into match practice.

Sessions do not run during school holidays

Any questions – kindly contact Head Coach Ben Wood

Mob: 07817203230

Email: btb_elliswickltc@hotmail.com

Cardio Tennis

Cardio Tennis is fun upbeat session done with music, a chance to hit a lot of shots and move around. All standards welcome, sessions run

Monday 7.30pm-8.30pm when day light starting in May

Monday 12pm-1pm

Sessions run term time only
Individual Coaching
Individual Coaching
Individual lessons are a great way to improve parts of your game that you want to improve or use the coaches experience in guiding the direction of your improvement that will have the greatest impact.
The benefit of a private lesson is that you not only get the teaching points that you can get through groups but you get more time spent on the areas that are most important specifically to you. If the teaching point does not come easily to you time will be spent on approaching the skill in using different techniques to help you learn in the most efficient way.
With Ben Wood – Level 4 – Senior Performance Coach
Lessons cost £33 an hour
Lessons can be done over 30, 60, 90 or 120 minute sessions depending on time availability.
Any questions – kindly contact Head Coach Ben Wood
Mob: 07817203230
Email: btb_elliswickltc@hotmail.co
Schools